Resanance
The Free Soundboard Software
WHETHER YOU WANT TO PUMP SOME DANK TUNES, ANNOY YOUR FRIENDS WITH THE LOUDEST OF SOUNDS, OR PLAY YOUR HOTTEST MIXTAPE YET, RESANANCE IS THERE FOR ALL YOUR SOUNDBOARD NEEDS.

Resanance is your free soundboard software that works with any application that accepts audio input. This soundboard has been tested working in Windows 7/8/8.1/10/11, and currently going strong with over 500,000 users using the soundboard software on Teamspeak, Discord, Skype, Curse, Zoom, Meet, Teams, Twitch and more.
Download
Watch Install Tutorial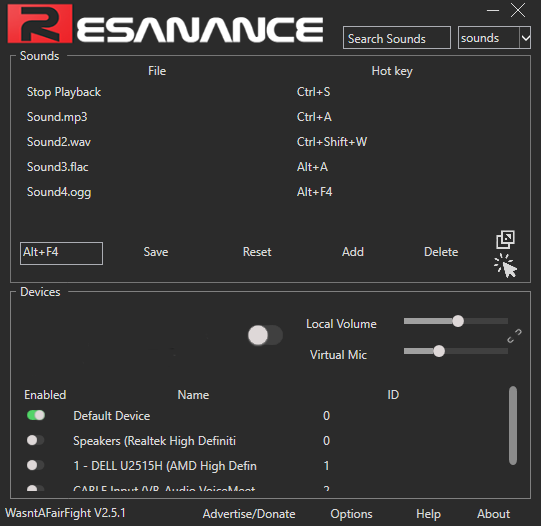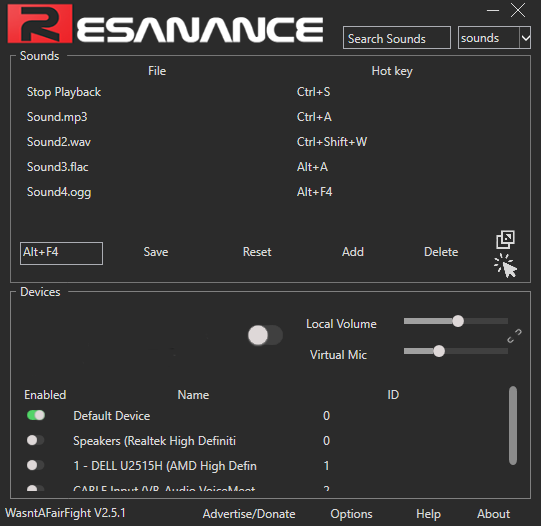 Features
Resanance Soundboard Software
-Constantly updated with user suggestions.
-Many more features to come.
-Add as many sounds and hotkeys as you want.
-Play to multiple devices simultaniously.
-Control volume of sounds local and mic individually.
-Works in all games/programs that accept microphone input.
-Change volume per sound.
-MIDI Soundboard support.
-TTS Text to Speech soundboard.
-FREE soundboard software!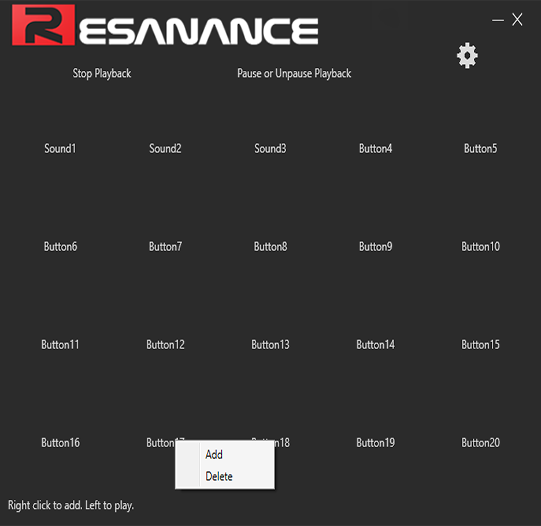 -Add as many buttons as you want.
-Right click to add. Left click to play.
-Change button size and add borders.
-Change colours.
-Change vol per button.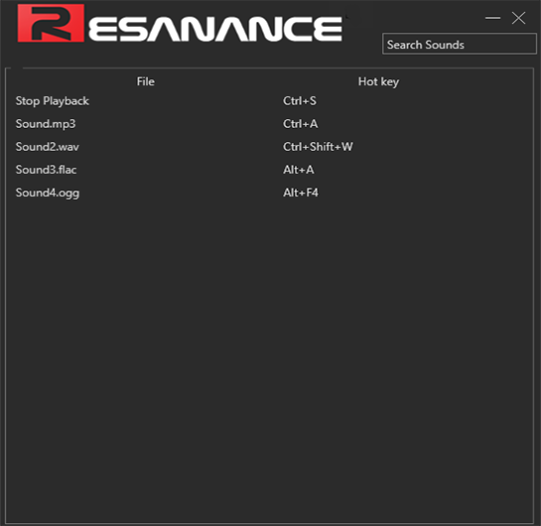 -Sort sounds by name.
-Search for sounds.
-Play a random sound on hotkey.